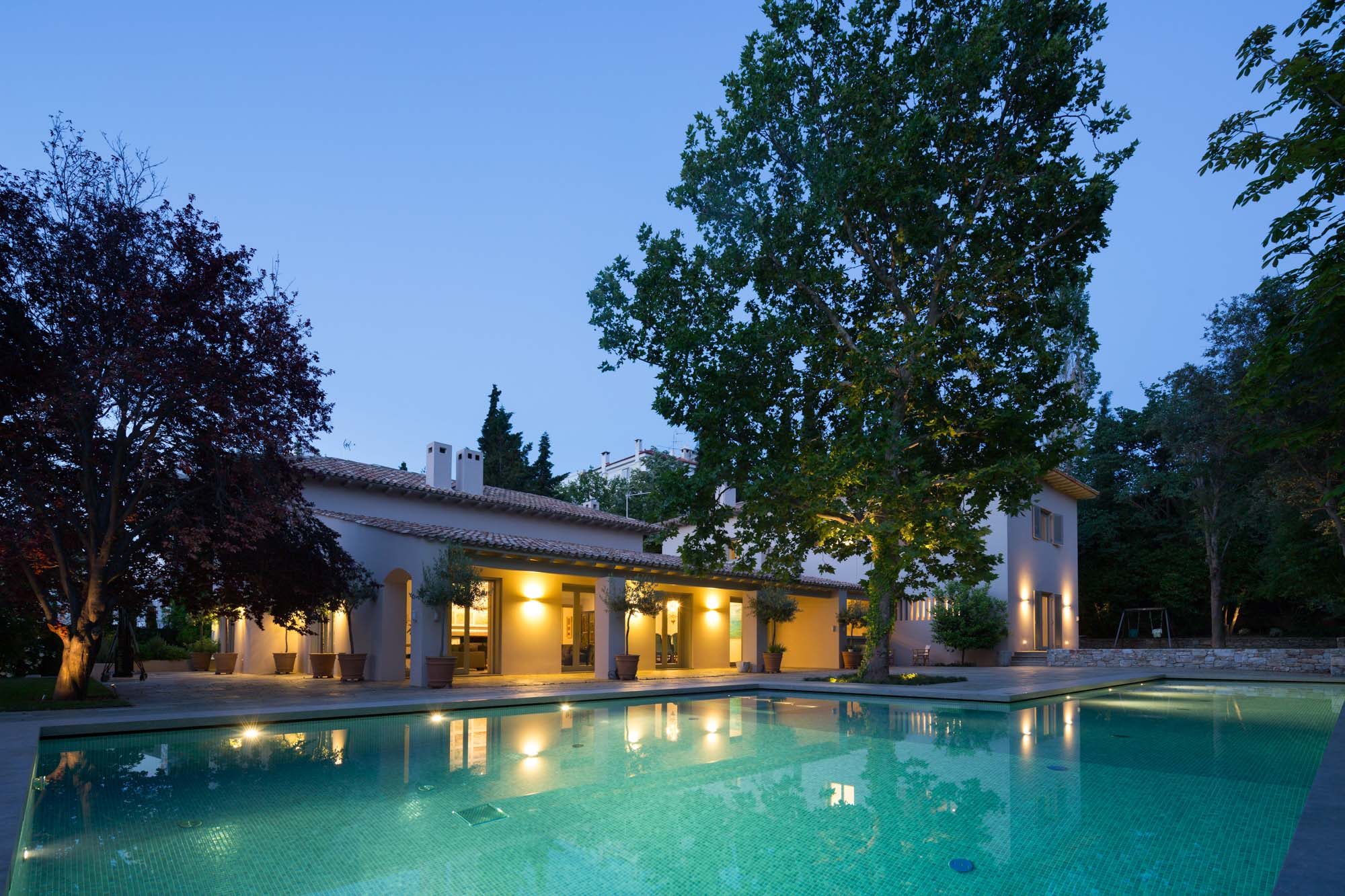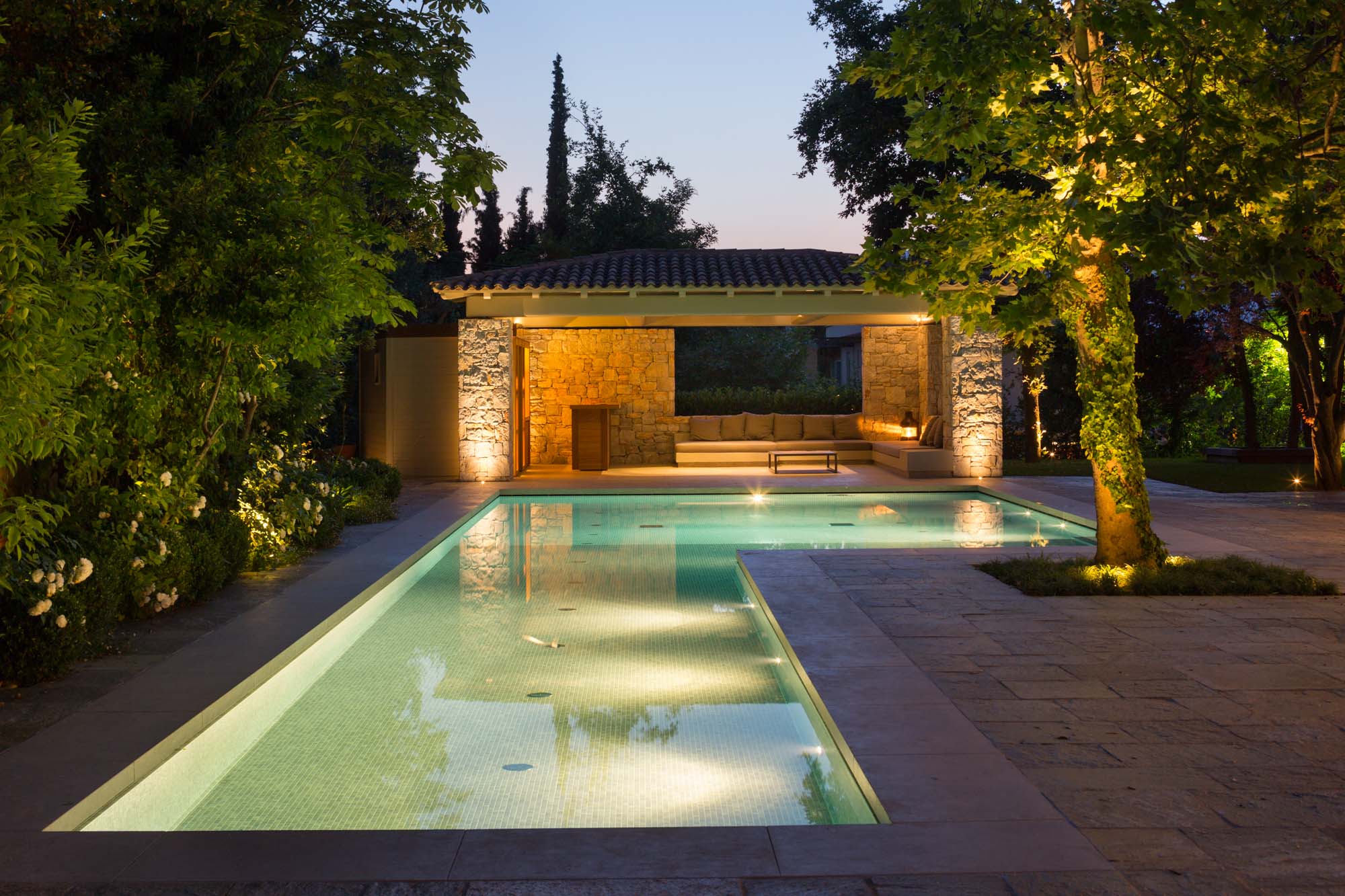 The owners requirements were for a total renovation and a two storey addition to their existing residence, in order to adapt to the needs of their family. A swimming pool was added at the centre of the plot and designed in a way that allows the existing vegetation to be maintained. Next to the pool, a stone-built pool house is located, forming an 'L' shape together with the main house. This shape encloses the everyday life of the tenants, providing the opportunity of seclusion.
The existing ground floor of the residence consists of the living room, the dining room, and a double-height office. The location of the kitchen, which is complemented by a breakfast room, functions as a connection between the private and the social life of the family. The two storey addition encloses the family's bedrooms: children bedrooms are located at the ground floor in order to have direct access to the garden, while the master compartment is on the 1st floor and consists of a bedroom, a large walk-in closet and two bathrooms. The ddition's basement includes a playroom and a gym.
The exterior is kept simple, and the external morphological elements of the house are simplified. The external colour palette changed, in a way that makes the building blend smoothly with the surrounding historical area. The interior design of the house has been extensively detailed, and all built-in furniture are designed so that both functional and aesthetic requirements are met.