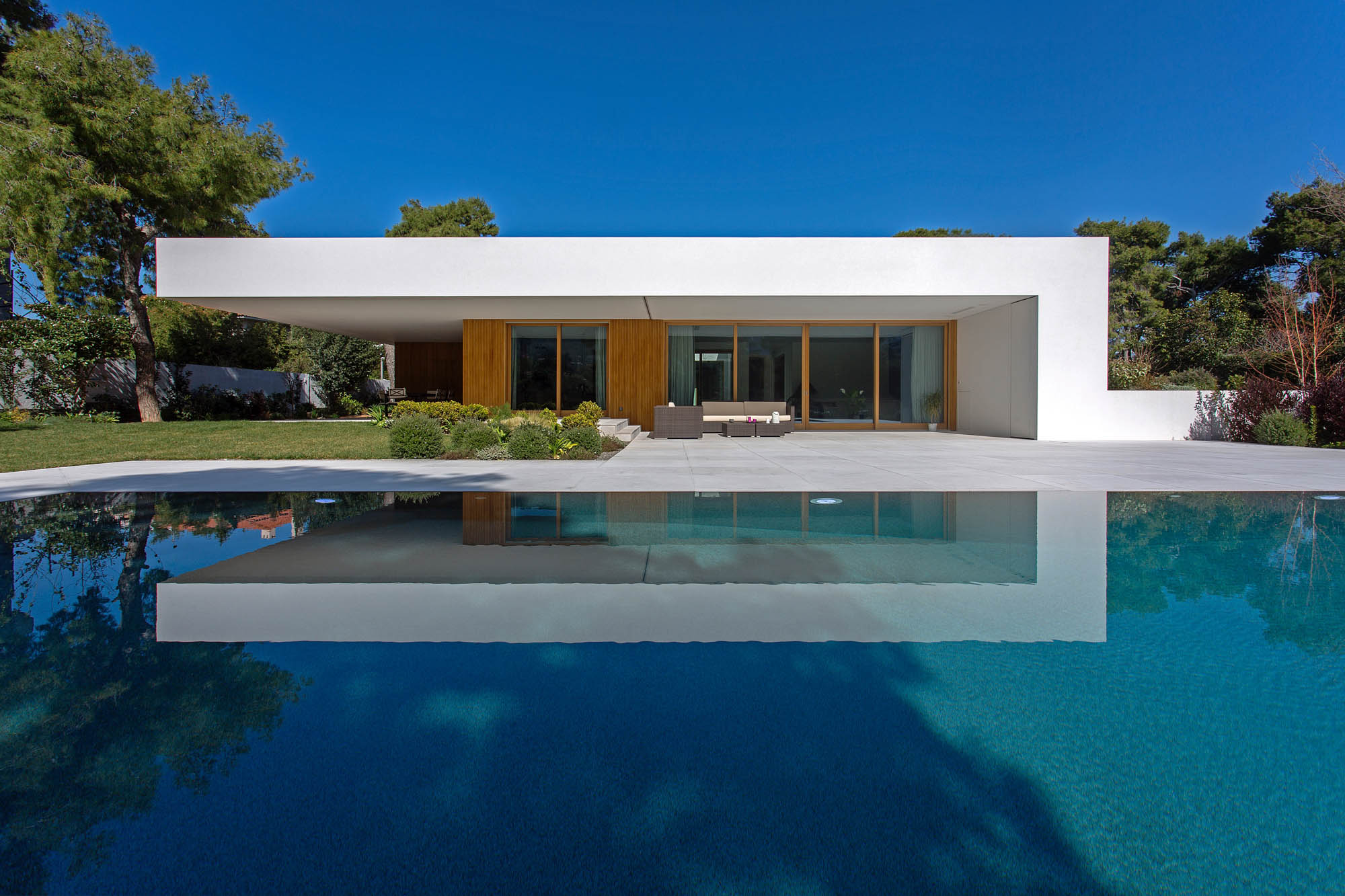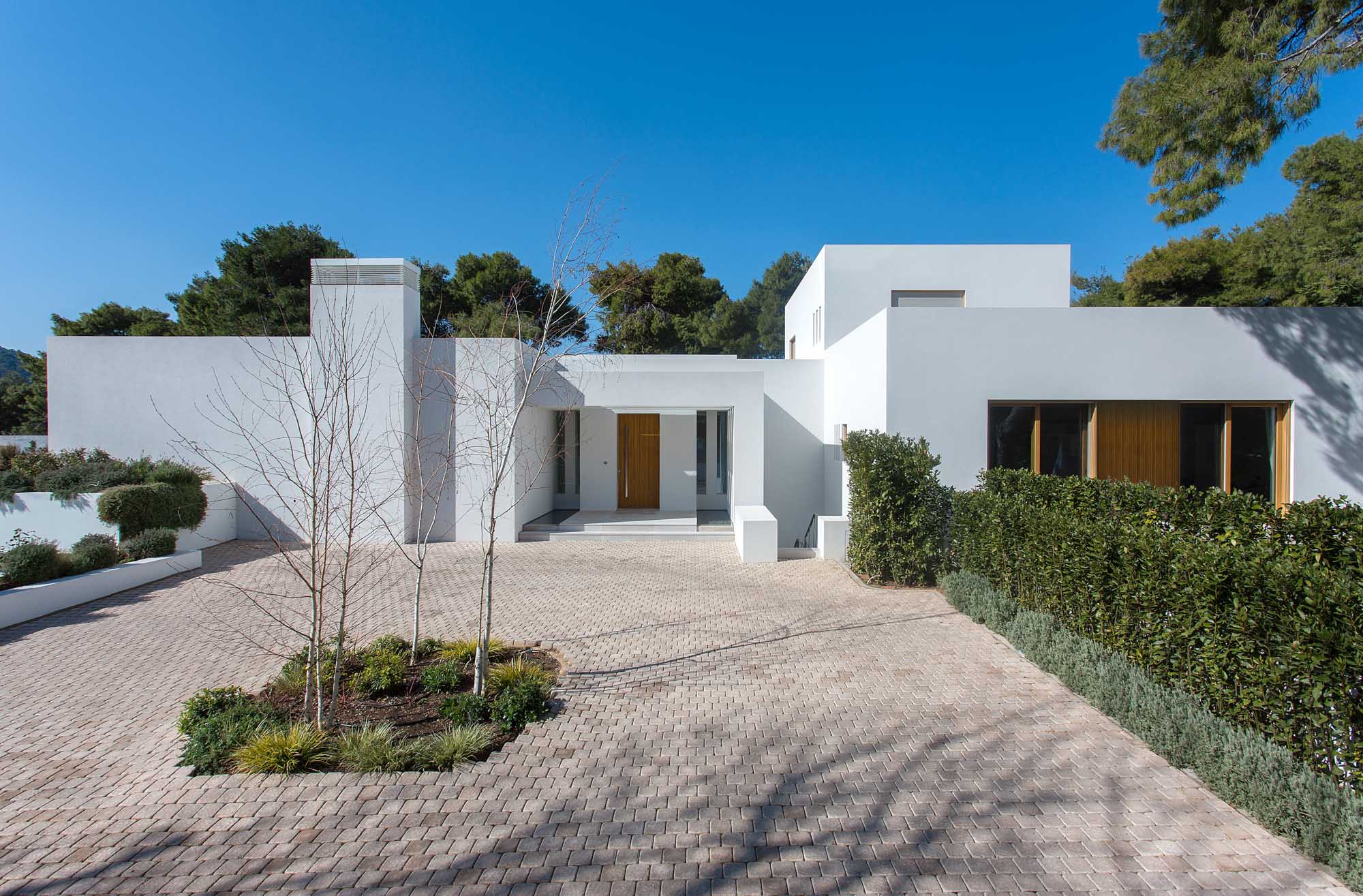 On a very mildly inclined site in an Athenian suburb, a residence was designed to cover the needs of a family of four. The compositional procedure aimed to the design of a bare and "quite" shell, fully adjusted to the contour and the environment both morphologically and functionally. The residences main characteristic, also a request by the clients is that all main spaces, communal and private, are laid out in one level, simultaneously connecting to the surrounding garden.
This way a visual continuity and unification between exterior and interior is established, aided by the large, wooden framed,sliding glass panels. The residence is surrounded by a natural landscape, while simultaneously built around it, as all living areas – entrance hall, sitting and dining area- are laid out around a central core, the atrium, which contains elements of water and greenery and is the focal reference of the house, since all spaces converse with it, are separated by it and at the same time, are unified via the large internal openings surrounding it.
On the ground floor, the bedrooms are placed at the northern section, with views to the garden, while the dining and sitting areas with a small level difference to the bedrooms, open out to the garden and the swimming pool in the south. The basement contains auxiliary spaces and a playroom for the children, while the fist floor comprises of a study, slightly isolated from the remaining spaces, which can also be used as a playroom.
Morphologically, the austere lines of the building are further accentuated by the colour white within the pine-covered plot. On the south elevation the horizontal line of the overhang, becoming a surface, an envelope and a border, is the method of contact between built and land.
The large overhang creates external covered areas so that life during the hot summer months may evolve outside, in continuity to the interior, with the border between outdoors and indoors distinguished by fluidity. Simultaneously bioclimatic conditions of comfort and energy saving are created.
Finally in contrast to the south elevation, the rear northern sections of the house containing the bedrooms display a more cubic compositional approach in volumes, in relation to the living areas, as a result of their introspective function.
The element of water is ever present. It welcomes you upon entering, it accompanies your movement around the atrium and it reveals itself to you in the reflections of the external garden in the swimming pool through the large openings in the sitting and dining areas, contributing to a serene atmosphere which characterises the residence.