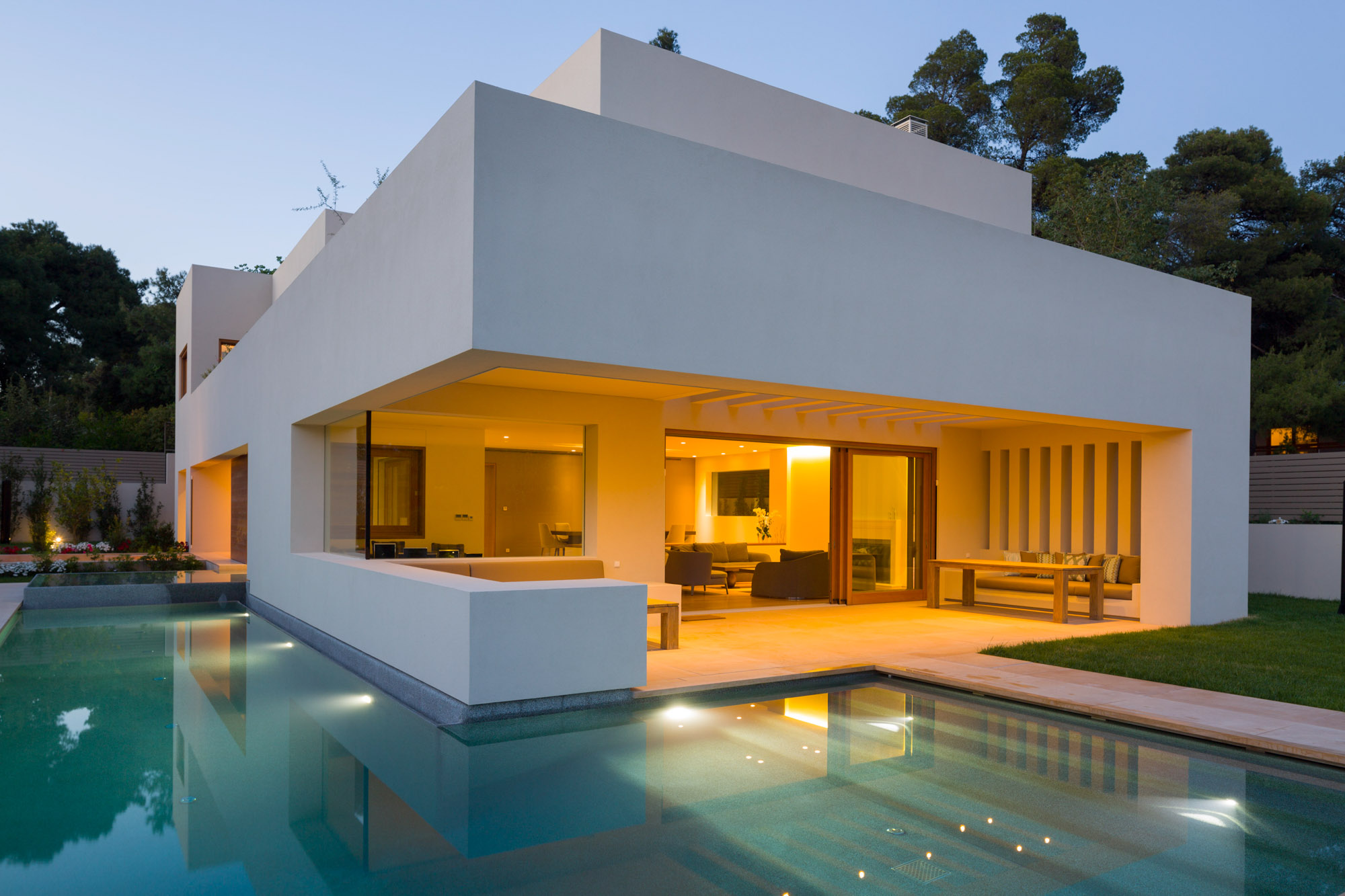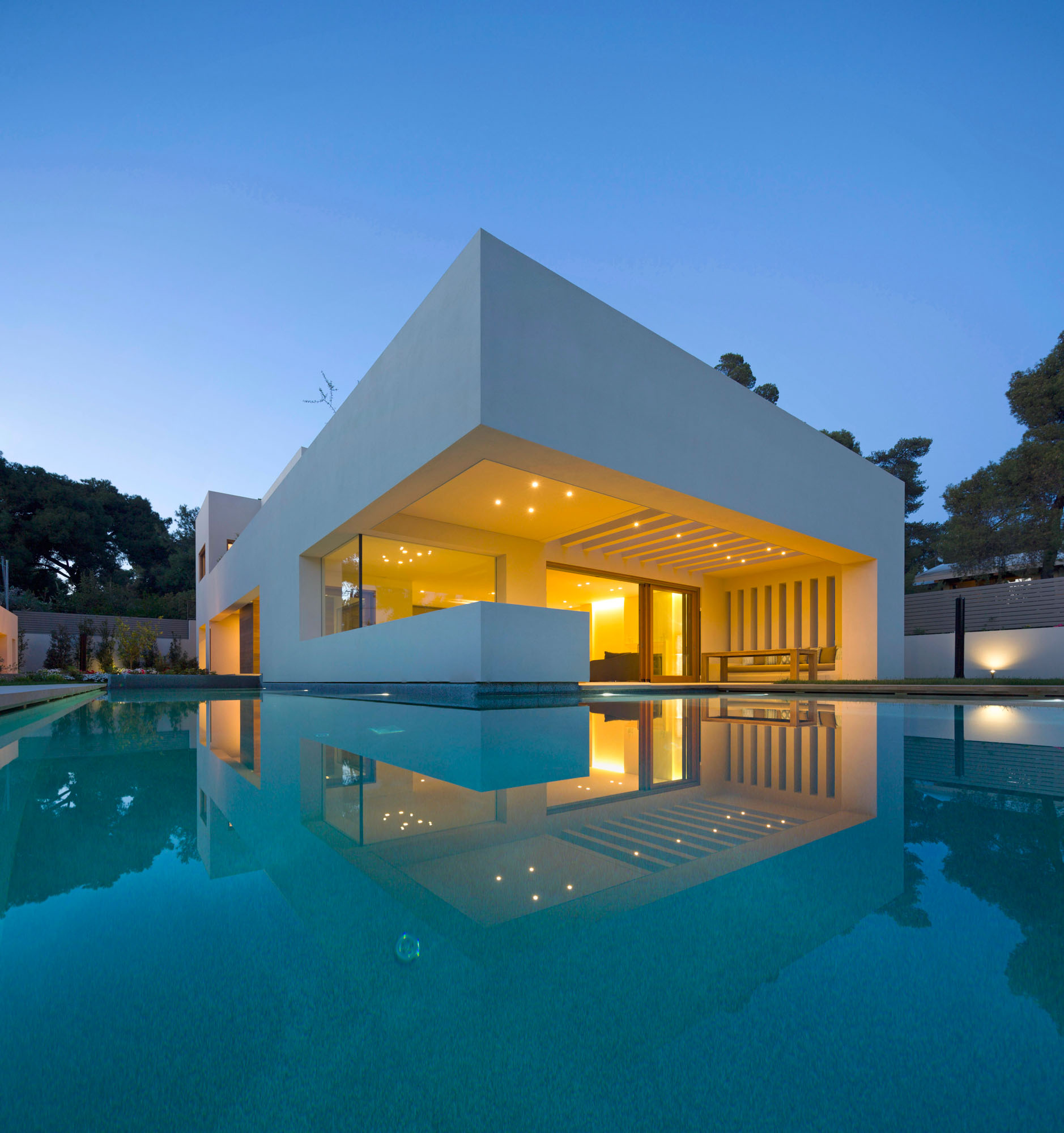 The residence is located on a corner plot in the suburb of Kefalari, Athens.
The clarity of the volumetric organization was one of the guidelines for the building's conceptual approach. The cubic synthesis of the volumes gives a bold sculptural approach to the design. The design consists of clear, strict volumes that have large openings towards the outdoor spaces, the garden view and the pool.
The kitchen, the dining room, and the living room are located on the ground floor level, whereas the master department, and three extra bedrooms with their private bathroom are situated on the 1st floor level.
The pool and the water element that is placed next to the pool, create a "c" shape around the living room and the dining room, which have optical continuity. That way the water reflections on the walls are diffused on the surrounding rooms, providing a relaxed atmosphere.
The design of the outdoor pergola is of great importance, as it provides suitable alternation between shadow and light in accordance with the season of the year. The pergola provides a smooth transition from indoors to outdoors, while being a matching morphological element. That way the boundaries between inside and outside are merged.