Nikos & Dimitris Moustroufis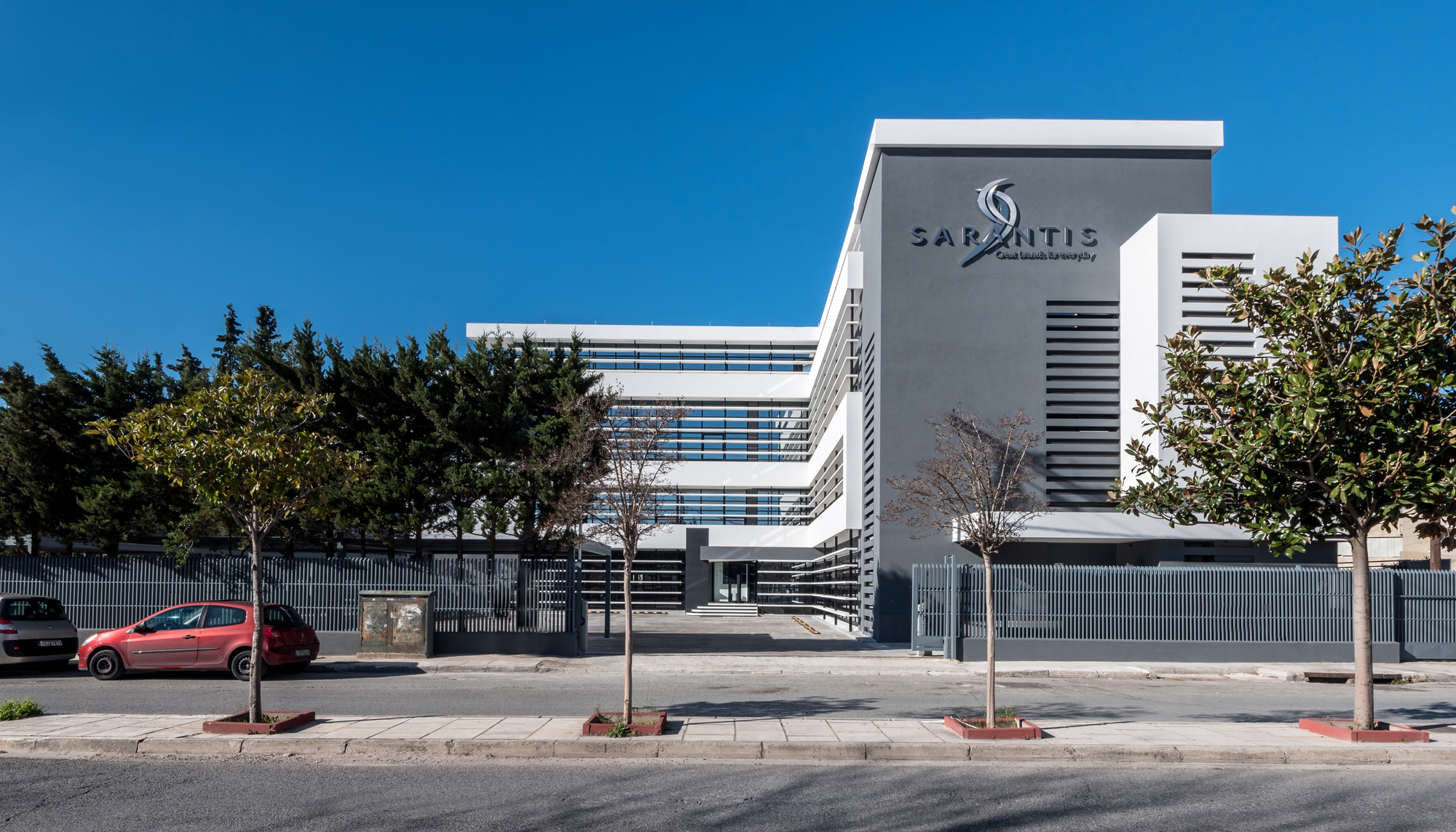 The initial two- story cosmetics factory of 1968 has grown throughout the years into a four- story office building, increasing gradually its volume and height along with the emerging hosting cosmetics company.
The main architectural task was to unify the fragmented, outdated building façade and at the same time to improve its environmental performance of its exterior as well as of its interior of the building.
A new façade layer was introduced and positioned in front of the existing building's shell, supported by an independent steel column structure set at a distance from the building's outline. Large, solid morphological elements run horizontally across the façade on floor level height and enclose the executive 1st floor. An external shading system of metallic horizontal blinds runs through the steel columns and protects the office interior from excessive solar radiation.
The building's plasticity comes out clearly through the contrasting 2- color scheme, which is carried on in the interior office spaces as well.